All the
visibility


you need to


monitor

and


control

your
shipments

Adopt an integral solution for
better control of supply chain
processes and goods transport.

Hardware + Software

schedule a demo
view services
All the
visibility


you need to


monitor

and


control

your
shipments

Adopt an integral solution for better control of supply chain processes and goods transport.

Hardware + Software

schedule a demo
view services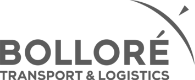 We bring
true visibility


to your

supply chain
Track all your shipments and their transport conditions thanks
to smart trackers and innovative software.
For all your transport modes : shipping containers, air freight, rail and road.
What is container tracking ?
Container tracking enables companies to remotely track shipping containers carrying goods. It often uses trackers (IOT connected objects) which collect and transmit real-time information about the location and transport conditions of the cargo.
The tracker is connected to an online software or platform that gives access to the transmitted information.
This system helps carriers gain visibility and efficiency in their logistics activities, and offer better schedules and transport conditions to their customers. These clients can access this premium data through an online cargo tracking app.
How are shipping containers tracked?
Container trackers can work in different ways. Some are placed inside the container, others are attached to the outside, and ours is placed astride the container door.
Trackers can operate on different networks and technologies, but in general, they collect information all along the shipment and transmit it to a software platform as soon as possible.
To give you a more detailed explanation, lets take the example of our container tracker "N402". It is placed on the  container's door in a few seconds. It is held in place by a magnet and, once the container closed, it cannot be removed for optimal security.
When placed on a container, the tracker automatically activates and starts transmitting the data it collects to our online platform N4VIEW.
The N4VIEW platform processes and displays the collected data. You can access on it the real-time location of shipments and their transport conditions as well as tools to optimize your operations.
At the end of each journey, the tracker is easily removed and can be reused for the next route.
What are the different features of a container tracker?
Container trackers can embed a large number of features. The basic functionality present on all trackers concerns the geolocation of the container. However, not all trackers offer the same operational coverage, so this is an important factor to consider when choosing your tracker.
In addition, many features can be integrated, such as those concerning transport conditions: temperature and humidity monitoring, shock detection, transhipment and door opening.
A Next4, our container tracker has been designed to suit the constraints of containers and therefore has a real signal efficiency. Placed on the door, it collects the information inside the container thanks to sensors and transmits it thanks to an external antenna. This shape allows to avoid the loss of signal inside the container.
The N402 tracker embeds intelligent algorithms that detect with great accuracy :
door openings
shocks
cranes (loading into ships and transhipments)
abnormal removal of the tracker
These events generate real-time alerts to allow you to take immediate action.
The tracker also monitors the temperature and humidity inside the container. You are notified when these variables go out of the thresholds you have set according to your needs.
Thanks to innovative networks selected by our engineering team, our tracker has the best location and transmission coverage: it covers 85% of the world's land surface and 98% of the world's cargo ports. This ensures accurate tracking, regardless of the location of the cargo.
Our tracker integrates Bluetooth Low Energy technology that allows it to connect to remote sensors to be placed in the boxes or pallets. This system gives you access to even more accurate tracking conditions.
Finally, on the platform, the dynamic ETA (Estimated Time of Arrival) will guide your predictions and inform your customers of the date of reception of their goods.
How much does a container tracker cost?
Tracker prices vary depending on the technology they use and the labor required to install them.
To give you an idea, the cheapest trackers on the market start at around 30€, but their price can go up to 200 or 300€.
This cost will be amortized over the duration of the tracker's use.
Why and how to choose a container tracker ?
Choosing a container tracker means choosing technology and digitalization to optimize your activities and offer a more attractive and satisfactory service to your customers.
This tracking system will facilitate the management of your logistics operations, within your teams, with your service providers and with your customers.
To track your cargo, different solutions exist on the market. They can be divided in two categories : fully digital solutions and IOT solutions which offer a tracking and a platform like NEXT4.
Fully digital solutions are based on data shared by ports and ships. These systems will enable you to know in which port you container stops and by which ship it is transported.
At NEXT4, we have chosen to use container trackers to offer a more premium service, in accordance with our clients needs. In addition to time and location of your goods, we offer even more precise tracking thanks to information about containers transport conditions : shocks, door openings, humidity and temperature.
Opting for trackers allows you to guarantee the integrity and quality of products upon arrival, but also to be informed quickly and act accordingly when damage or theft occurs. Your insurance companies will be able to easily identify those responsible for the damage, which can lead to a reduction in their rates.
To choose you tracker, you should also look into the operating coverage you need, according to the departure and destination locations of your shipments.
Discover how NEXT4 can help you gain visibility and optimise your processes.