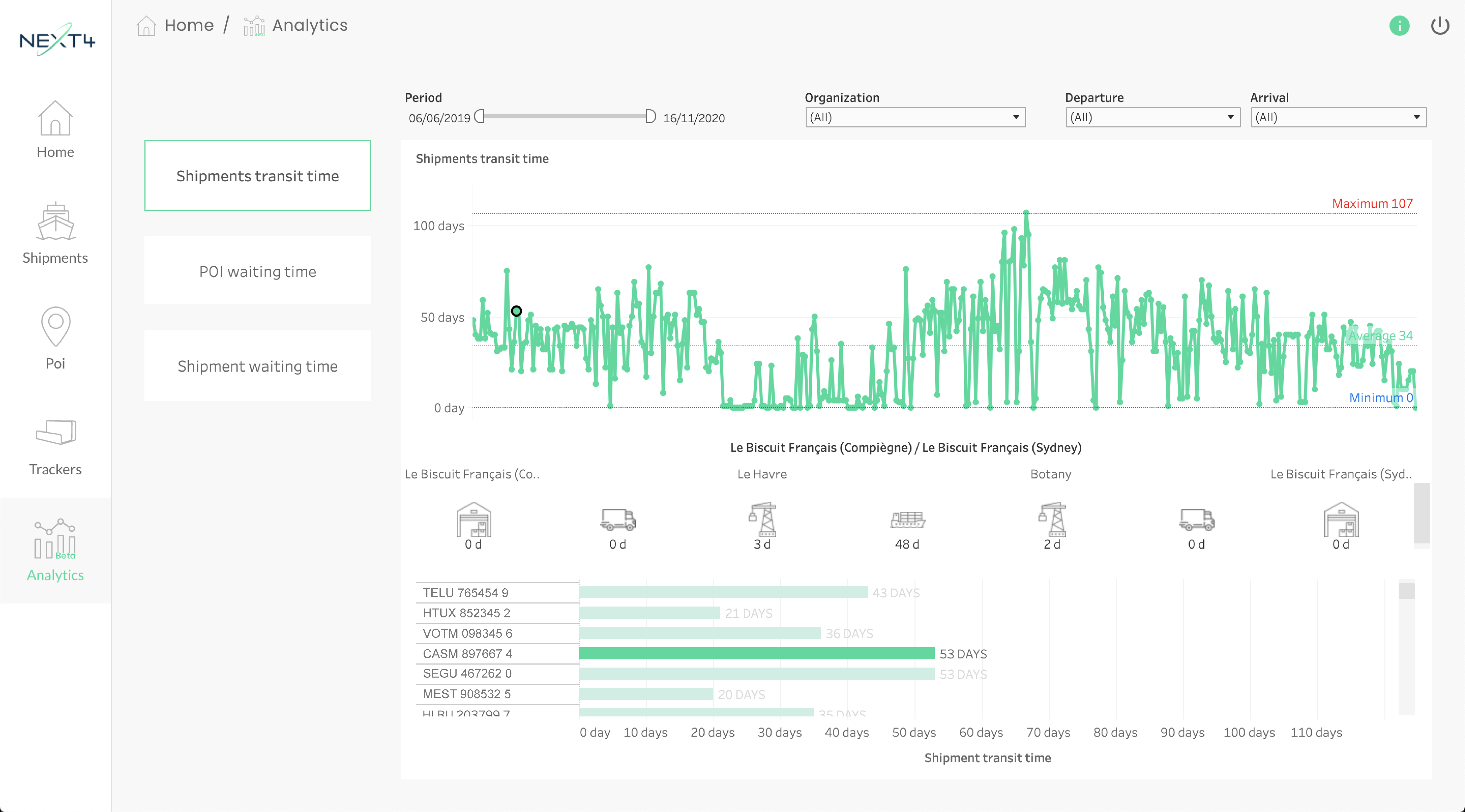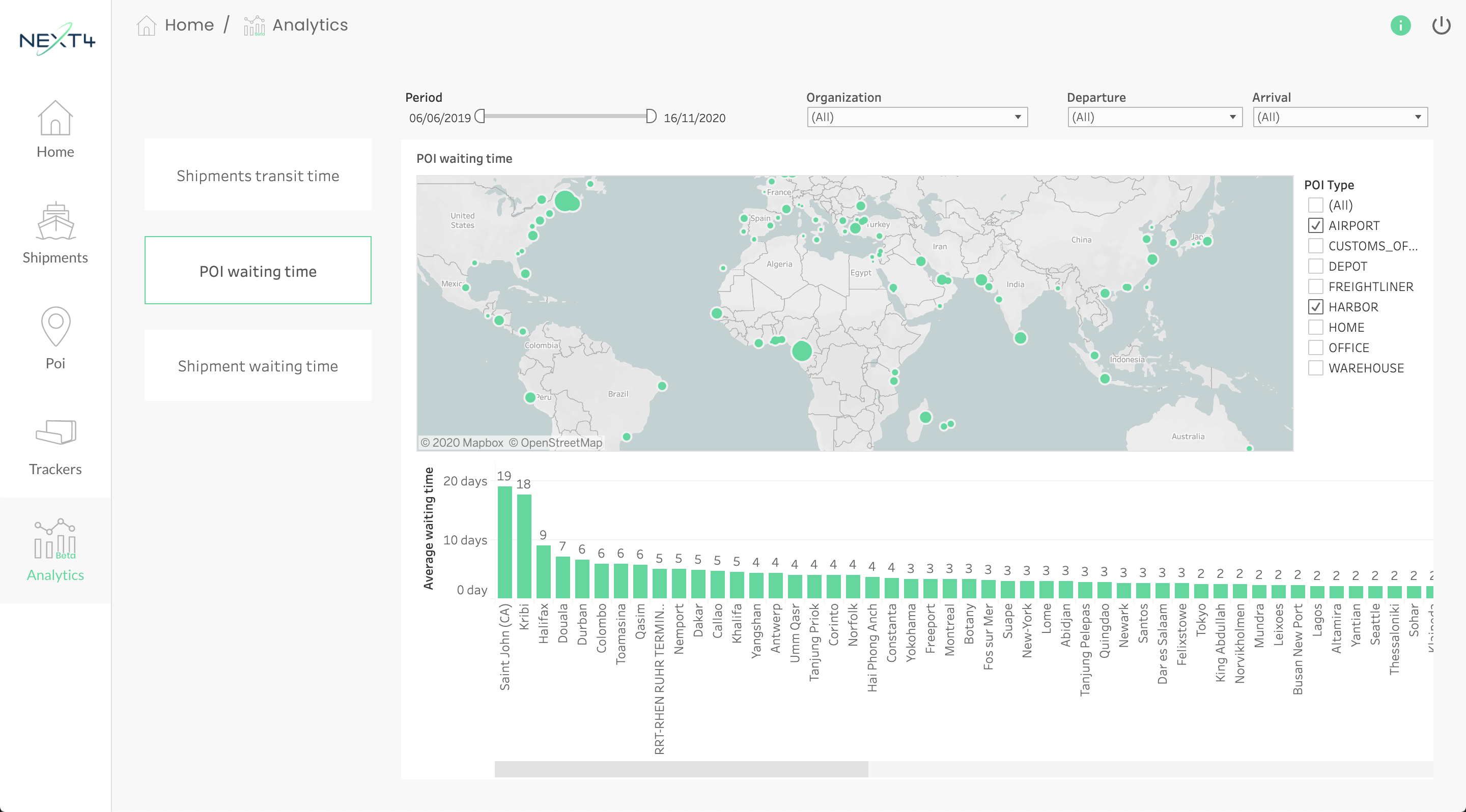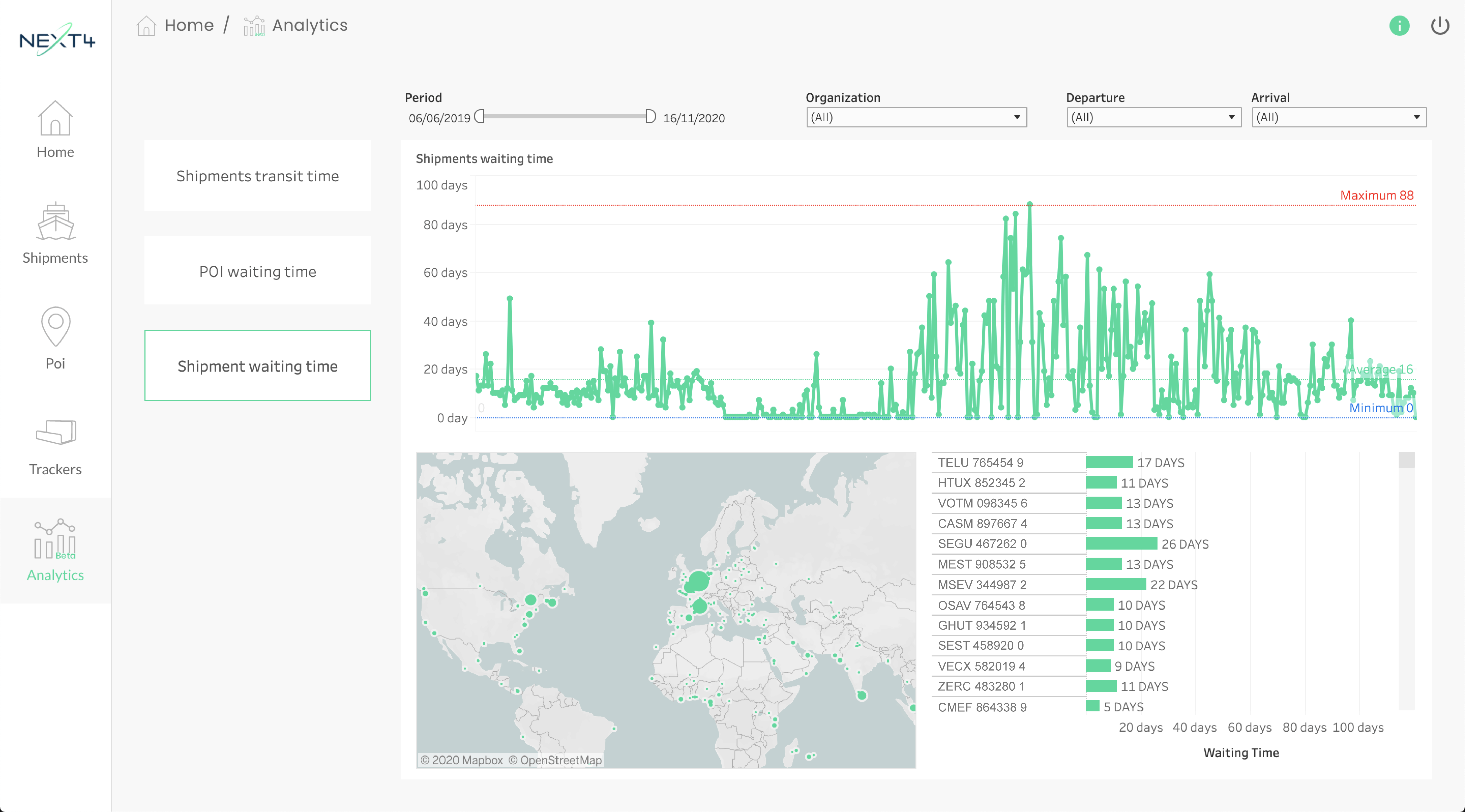 NEXT4 is proud to announce a major new feature of its container tracking platform. The N4VIEW platform, which enables the tracking of container shipments thanks to connected trackers, now integrates statistical tools that provide a more global view of all shipments.
The new Analytics View
This new view called Analytics enables companies to compare, analyze and have a better understanding of their shipments, in order to identify trends but also risk areas or regular delay factors. In the long term, thanks to relevant and abundant data, companies will be able to use this new tool to optimize their transit time or the transport conditions of their goods.
An evolutive tool
To begin, Analytics will integrate the Time dashboard with 3 views: :
Shipments transit time
POI waiting time
Shipments waiting time
Still under development, the Geography and Risks dashboards, each integrating several views, will be available in the coming months. Analytics is a functionality that will adapt to the needs of companies and to the evolution of the transport industry.
After the deployment of shipments PDF reports a few months ago, Analytiques is another big step towards NEXT4's goal of offering more than just a simple tracking tool: an intelligent freight transport optimization tool.
This feature is for the moment only available as an option: ask to be part of the early adopters program.