Digital Container Shipping Association is a neutral, non-profit organization, constituted by representatives of shipping companies such as MSC, Maersk or CMA CGM, which promotes interoperability in the maritime transport sector through standardization. Its goal is to develop information technology and security standards that contribute to the exchange of data throughout the industry.
To this end, the DCSA has established a standard that enables smart container suppliers to ensure a seamless service even on oceans and seas.
As a result, solutions compatible with this system will enable full traceability throughout the world.

NEXT4 is proud to announce the compliance of its solution with the connectivity standard for interoperability between smart containers established by the DCSA, and thus confirm that its solution can and will be able to communicate with all shipping companies deploying this standard.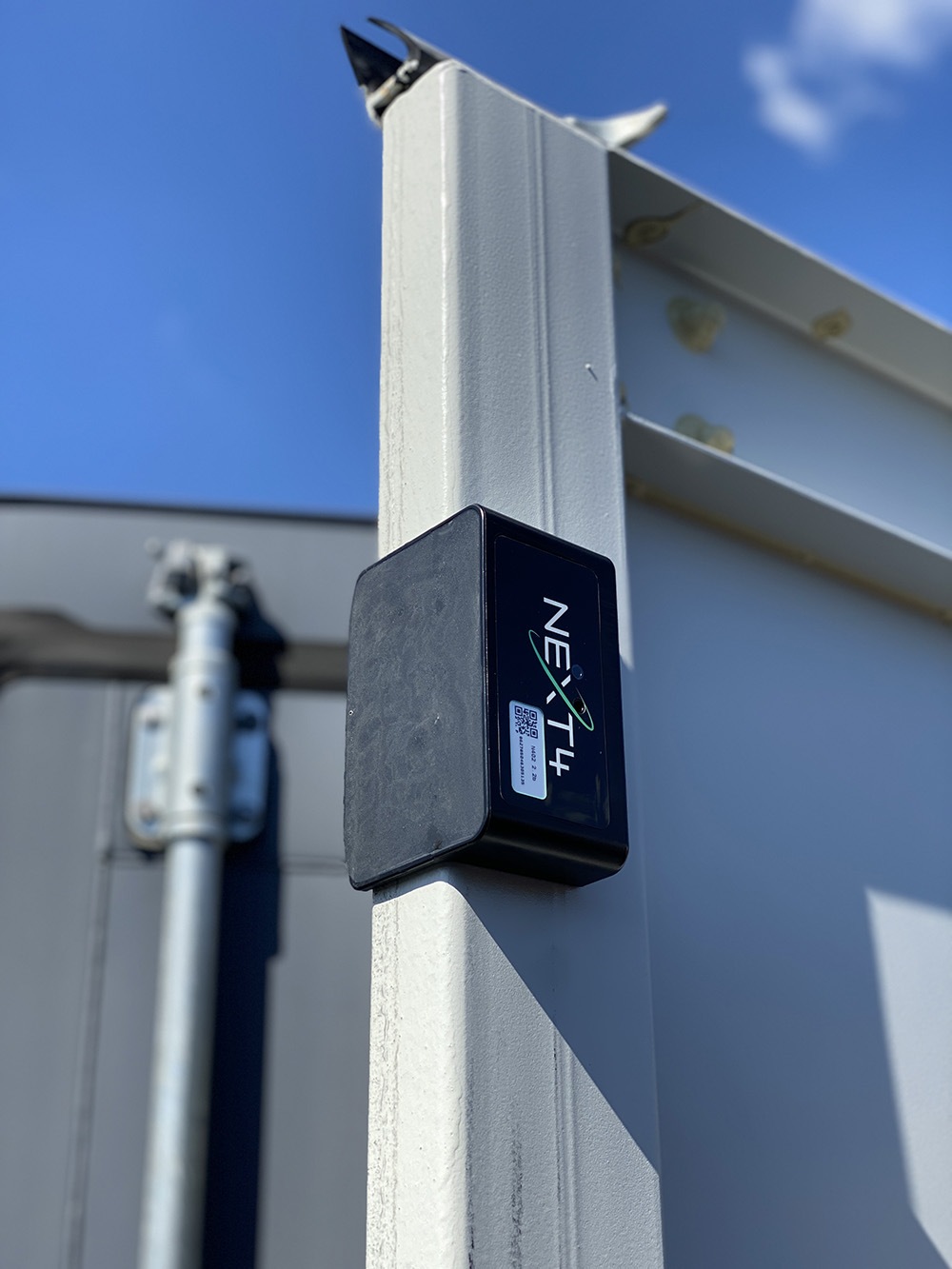 The NEXT4 solution, already used by many freight forwarders and shipping companies, provides worldwide real-time tracking of a container's position and events such as temperature, humidity, shocks or even the loading of the container into a ship. One of the key elements of this solution is also its compatibility with BLE (Bluetooth Low Energy), which is also part of the DCSA standard and allows multiple use cases such as controlling the presence of goods in the container, keeping track of the people operating on the container or the transmission of the container IMO number to communicate with gateways.
The NEXT4 solution is therefore part of a long term and evolutive development thanks to these standards that enable the digitization of goods transport to evolve, for which mass deployment is a major challenge for the fluidity of international trade.
About NEXT4
NEXT4 is a French company founded by experts in international traceability solutions (luggage trackers). Based in Toulouse, at the heart of an aerospace and electronics engineering ecosystem, NEXT4 has created its own international tracking solution based on an innovative device and software platform. This solution aims to solve the risks of transporting goods by shipping containers – such as destination errors, customs blockages, damage or the loss / theft of goods – and to reduce their costs by digitizing the supply chain process. NEXT4 is already working with major freight forwarders such as Bolloré Logistics and DB Schenker, and some european shipping lines. On 23rd of September, NEXT4 will be presenting the advantages of connected container solutions through its own offer and experience feedback of one of its clients, Bolloré Logistics.
About DCSA
DCSA is a nonprofit, independent organisation established in 2019 by several of the largest container shipping companies. Led by CEO Thomas Bagge, it is constituted of a team of professionals with backgrounds in the shipping and technology industries : representatives of MSC, Maersk, CMA CGM, Hapag-Lloyd, ONE, Evergreen Line, Yang Ming, HMM and ZIM. DCSA envisages a digitally interconnected container shipping industry in which customers have a choice of seamless, easy-to-use services that provide the flexibility to meet their business and sustainability goals. DCSA's mission is to drive technology standards and frameworks that will enable carriers to bring innovative solutions to market. Leveraging DCSA standards will improve a carrier's customer experience, operational efficiency, regulatory compliance and business agility.