After launching its container tracking solution with the N402 tracker almost a year ago, NEXT4 is enriching its offer and launching a second tracker: the N402i.
With this new smaller and more compact tracker, which can be slipped into boxes or fixed with its side tabs, NEXT4's offer is growing and adapting to different transport modes. After its first solution focused on container tracking and all its constraints, this second offer is designed for road and rail transport but above all for air freight.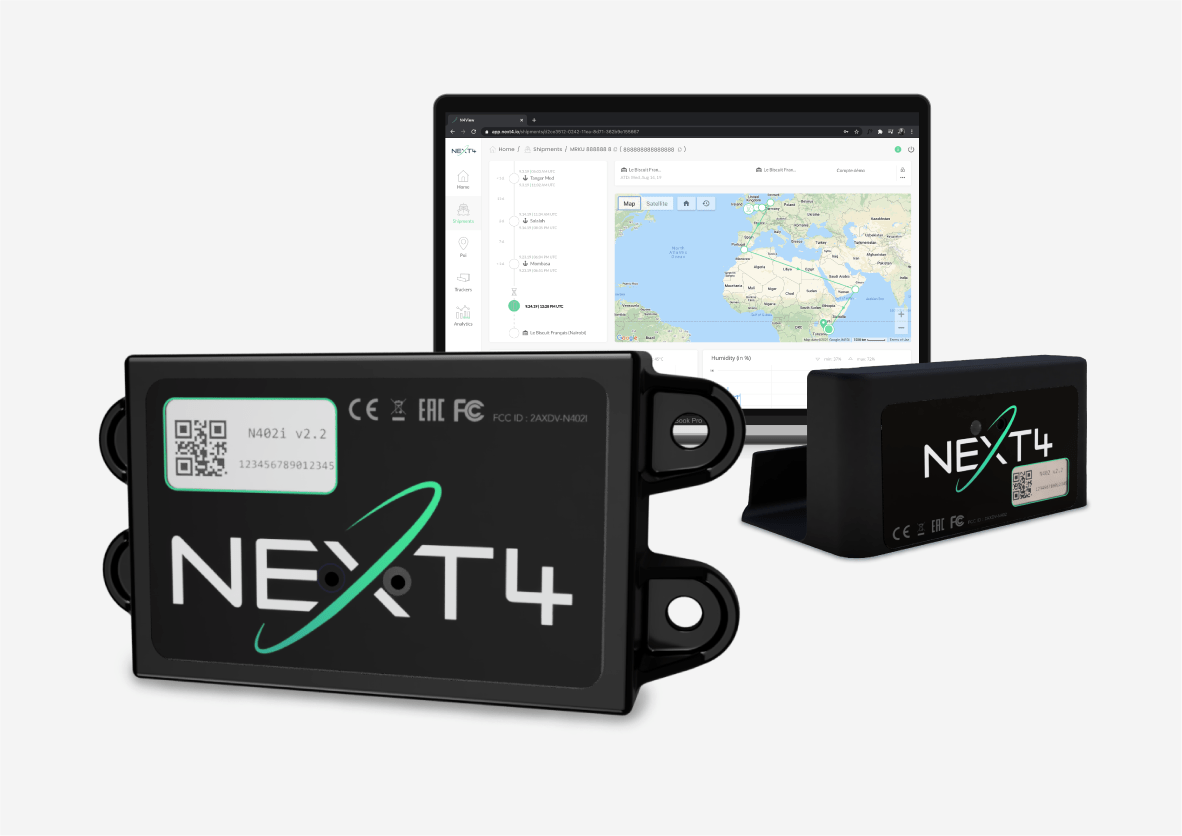 Indeed, this new tracker has not been designed to emit from the inside of a container like its L-shaped model, but it incorporates a takeoff and landing detection algorithm developed by the NEXT4 team. Compliant with the specifications required for air transport (IATA: approved battery, controlled emissions) and already approved by Qatar Airways Cargo, Emirates Sky Cargo, Cathay Pacific Cargo, Cargolux Airlines, Singapore Airlines Cargo, AirBridgeCargo Airlines, Air Canada Cargo and ANA Cargo, it opens up the company's offer on air freight. In this way, the N402i tracker offers cargo monitoring regardless of the transport mode, between road, rail and air.
As for container tracking, this new multimodal solution also operates with the online platform N4VIEW, which provides access to real-time tracking of shipments. Thanks to these two complementary solutions working together on a single platform, NEXT4's forwarding partners can easily access all their data in one single tool.
About NEXT4
NEXT4 is a French company created by experts in international traceability solutions. Based in Toulouse, at the heart of an aerospace and electronics engineering ecosystem, NEXT4 has created its own international traceability solution based on two innovative trackers and a software platform. This solution aims to identify the risks involved in the transport of goods by shipping containers or other modes of transport – such as destination errors, customs blockages, damage or loss / theft of goods – and to reduce their costs by digitizing and optimizing supply chain processes. NEXT4 is already working with major freight forwarders such as Bolloré Logistics and DB Schenker, as well as with some European shipping companies.