Freight forwarders visibility guide: upgrading your services with premium freight tracking
A comprehensive guide to effectively learn how to improve your performance, market share and customer satisfaction through premium freight tracking.
Receive the guide directly in your inbox :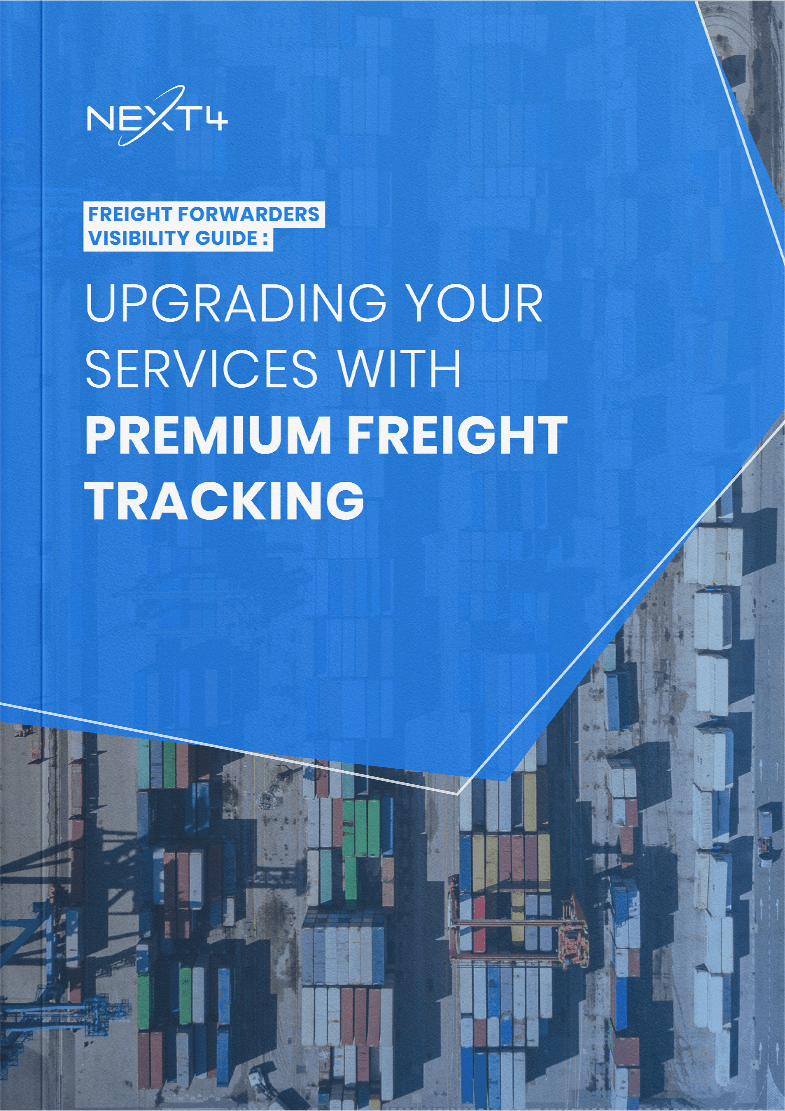 If you're in the logistic business, you may have noticed that much on the subject has changed in the last decade. With exchanges volumes multiplying year after year, shipping is no longer a matter of simply sending out goods and waiting for them to be delivered. Successfully managing your logistics operations is now about meeting short deadlines, avoiding time waste, reducing costs, guaranteeing product quality, preventing security issues and much more.
Logistics actors need to be more active, more vigilant, and more transparent than ever to satisfy their customer requirements and realize maximum return on investment. In this digital era, turning towards innovative solutions is essential for those who wish of staying ahead. Premium freight tracking is one of these solutions and has become a must-have for both major and more local companies. That's why we put together this guide with exclusive insights and advice that will help you understand what premium tracking is and how to bring it into your company.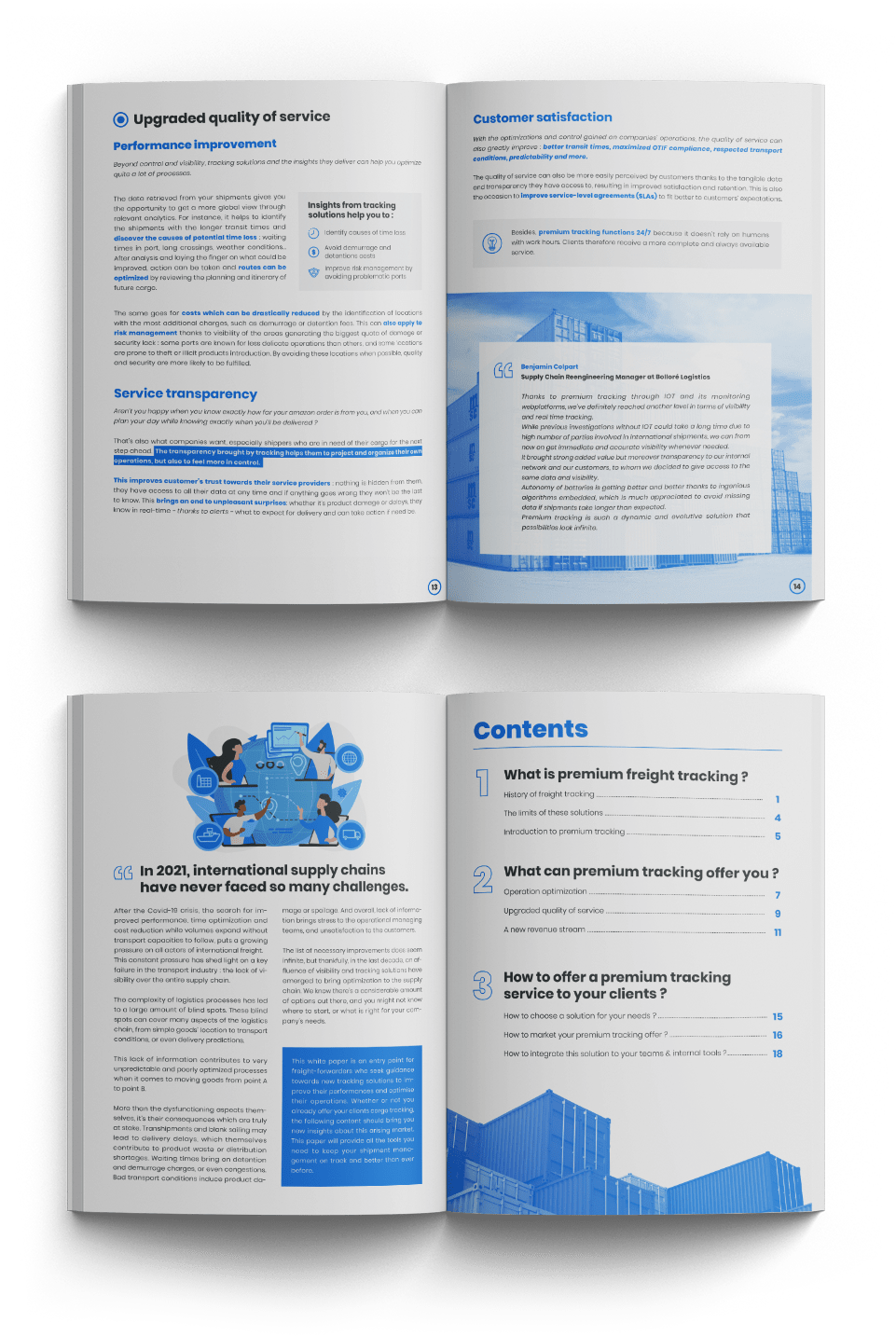 Relevant insights about the shipping and tracking market
Current solutions presentation and comparison
Market experts valuable opinions and advice
Gains you can benefit from with premium tracking
Step-to-step process to integrate tracking in your company
Advice for choosing and integrating a tracking solution
Get access now to
exclusive advice about
premium tracking
to improve your performance
and market attractivity!
Receive the guide directly in your inbox :