Your are a logistics manager, supply chain manager, freight forwarder or insurer ?
Sending shipping containers abroad can present certain problems :
wrong destination, customs clearance, loss or theft of goods …
NEXT4 provides a geolocation and detection of all exceptional
and critical events of your goods flows solution. And this, even internationally.
Through our platform, we improve incident risk management and identify locations and times of potential claims. By submitting this information to your freight insurance, NEXT4 is committed to making you immediately gain a return on investment by reducing and stabilizing your insurance premiums.
Optimize your goods withdrawals
Routing error, delivery delay, no customer complaint …
Our solution improves the traceability of your goods flows by automating the tracking of your international shipping.
Real time
Be informed in real time of the position of your containers thanks to our notifications at each stage of passage
PReDICTIVE ANALYSis
Our predictive analysis allows an adjustment of the dates and times of arrivals of your goods
wcr GAIN
Earn 5 days of BFR thanks to a billing at the earliest being alerted of the arrival of the containers at destination
Reduce your insurance costs
Our solution can detect claims on your international merchandise flows.
With our platform, you can set your alerts and identify the time and place of occurrence of these incidents. As a patient medical record you will be able to know the health of your goods and share it with your insurer.
In this context, most insurers are reducing their rates.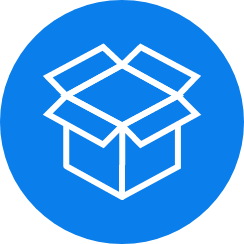 THEFT IDENTIFICATION BY OPENING DETECTION OF CONTAINER DOORS
ALERT AT EACH EXCEEDING TEMPERATURE OR HYGROMETRY THRESHOLDS
INFORMATION ON THE ALTERATION OF YOUR PRODUCTS BY SHOCKS OF CONTAINERS
NEXT4

keep an eye on your shippings
N4VIEW PLATFORM
Our N4VIEW platform guarantees you an access to all your goods flows and real-time management of your multimodal shipments including maritime.
[dsm_perspective_image _builder_version="3.19.14″ _i="3″ _address="5.1.0.3″ /]