You will find content on the theme of international shipments
and our news about our research of innovation.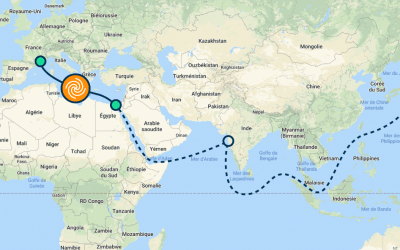 After 2020's difficulties in the world of logistics due to Covid-19, this new year sheds light on the necessity for visibility and agility in supply chains more than ever before. In this context and in the pursuit of our mission to bring you always more ways to...
read more
In addition to our regular articles, we publish every week "Did You Know ?" videos
concerning our offer and product's caracteristics. .
Want to know more ? Any questions ?
Contact us for more information about our prices or our product.